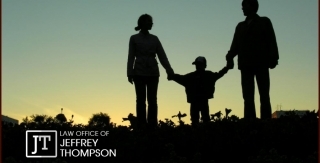 Law Office Of Jeffrey Thompson
For more than 30 years, Law Office of Jeffrey Thompson have helped individuals, businesses, and families with a broad range of legal matters, including divorce, family law, criminal defense and civil litigation.
Family Law, Criminal Law, Divorce
Florida
Summary
At the Law Office of Jeffrey Thompson, we understand that choosing an attorney for your legal matter is important for your future. Facing the court system is often one of the most stressful ordeals of your life, so having an attorney you can trust is critical. Attorney Jeffrey Thompson understands these issues, and that's why our law firm goes the extra mile to provide our clients with the personalized attention they deserve.
The team at our Melbourne, Florida law office treats every client with respect, dignity and compassion. Rest assured that your case won't be handed off to an assistant and that your questions will be answered in a timely manner. The Law Office of Jeffrey Thompson handles a variety of family law issues, divorce and criminal defense cases including: DUI and juvenile criminal defense. If you need help, rely on our experience and call us for a.
Contact Information
Law Office Of Jeffrey Thompson
1329 Bedford Drive
Melbourne, Florida 32940
United States