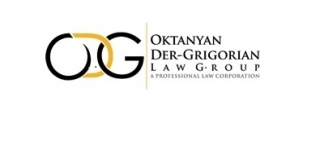 Oktanyan Der-Grigorian Law Group
Lawyer & Law Firm.
Business Law, Family Law, Power of Attorney
California
Summary
Oktanyan Der-Grigorian Law Group, founded in May 2011 by two sisters, came together as a coalition of unique and unsurpassed legal skills to provide each client with a personal experience. Their unwavering commitment to each other and their practice to provide excellent legal representation is evident from the moment you meet them. Grounded in the family principles of trust, honesty and care, ODG Law Group is your law firm of choice for all your personal injury, workers' compensation and employment law needs.
Contact Information
Oktanyan Der-Grigorian Law Group
100 W Broadway #900
Glendale, California 91210
United States